National Volunteers Week was held April 18-24, and the Coatesville, Pennsylvania program of Project Healing Waters Fly Fishing, Inc. was selected for the Hazel P. Harnish Award by the Coatesville, Pennsylvania VA Medical Center.
The Hazel Harnish Award for Volunteering Excellence was established in 1985 to recognize the most outstanding volunteer at the Medical Center, and to pay tribute to Mrs. Hazel Harnish, a longtime volunteer at the Coatesville VA Medical Center.
Since 2013, the initial group of 12 PHWFF volunteers has grown to more than 20 and over the past eight years, PHWFF has successfully promoted their mission of the healing effects of everything fly-fishing related.
PHWFF held weekly fly-tying demonstrations in the chow hall at lunch which generated curiosity amongst the veterans and then ultimately they held weekly meetings where veterans would learn to tie flies, practice casting in the parking lot, and eventually get out on the water.
COVID-19 didn't stop PHWFF as they transitioned to virtual lessons. Six veterans received fly-tying kits to use during the lessons. PHWFF contact with veterans doesn't end after discharge from the Medical Center. The relationships between veterans and Project Healing Waters Fly Fishing, Inc. is intended to last a lifetime.
The annual award was presented by Jennifer Tilly, Chief of Voluntary Service.
"If there were ever a year to really kick back and celebrate, it would be this year! Not only because you helped our veterans weather the COVID pandemic, but we are celebrating 90 years of service at our Coatesville VA campus and we are also celebrating 75 years of VA voluntary service," Tilly wrote in the press release.
"We thank you on behalf of our veterans and want to specifically recognize the six volunteers who were there on day one and continue today: Jim Clark, Jack McFadden, Ed Penry, Dave Riggio, Matt Seymour, and Ken VanGilder."
Ken VanGilder is the PHWFF Program Lead for the Coatesville VA Medical Center and was humbled by the award.
"We're pleased to win, but we are mostly grateful to be with our vets at the Medical Center as they heal from their military service," VanGilder said. "Trust me, these military men and women have given us more than they've received."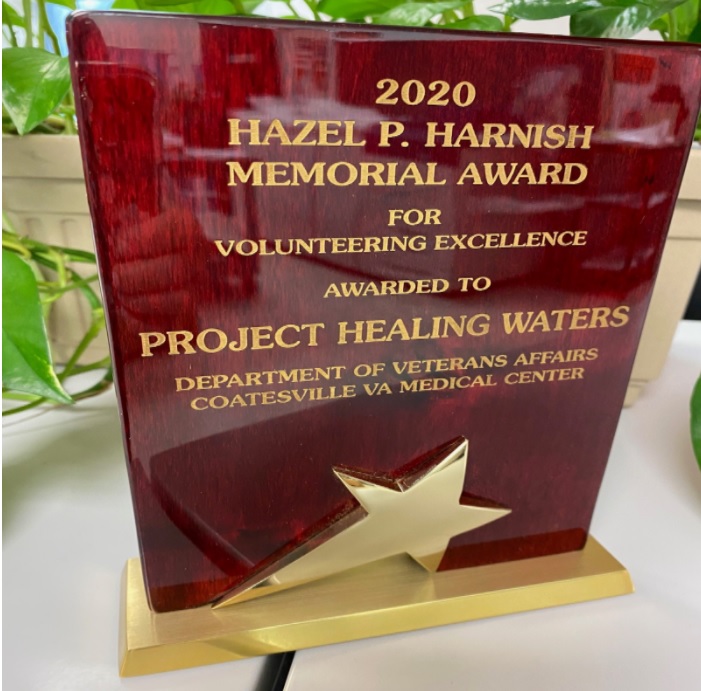 Latest News