The meeting saw over 70 participants and volunteers and was highlighted by a Post Traumatic Stress class from a Peterson AFB Mental Health Professional.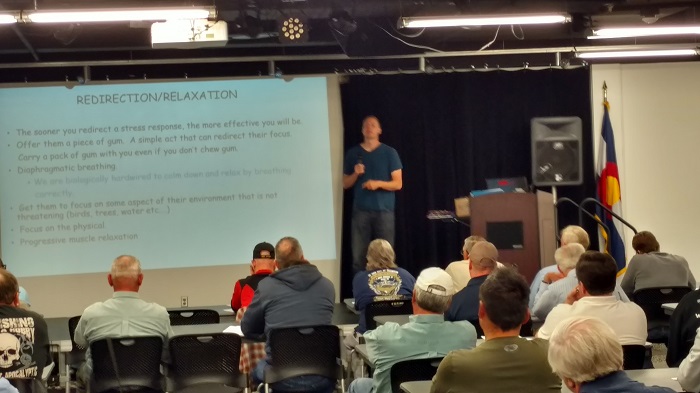 The overall purpose of the meeting was to get the Volunteer 'Army' ready for the upcoming fishing season.  Of note was that about half of the volunteers are also Program participants!  We also gave Michael Turner and his Corporation a certificate of appreciation for funding this year's fly rods/reels for our Summit County trips.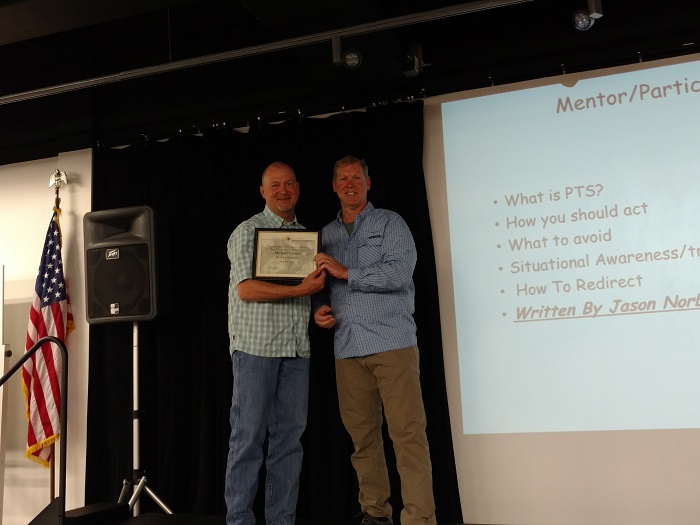 Thanks to all who participated and thanks to Kiley Battaglin and her team for putting together an excellent event!