We are excited to introduce you to our 9th Annual Fly-Tying Competition Judges!
Over 3,000 votes were cast during the Public Voting Round and the top flies from each judging category have advanced to the finals to be judged by this expert panel. Our deepest thanks to the judges for sharing their expertise with us. We're honored to have them as a part of our PHWFF family.
The judges used pre-determined criteria categories (Color Harmony, Scale and Proportion, Material Use, Technique, Proper Thread Use, and Overall Style) to determine the winners.
Winners will be announced on October 21, 2021 at www.projecthealingwaters.org and on official Project Healing Waters social media accounts.
Meet the Expert Panel of Judges
Jared Tausig
Jared Tausig is a former instructor at United Fly Tyers -and was a two-time President of the organization. He is also a member of a variety of Fly Fishing organizations including FFF, TU, Fly Casters of Boston and the Anglers' Club of NY. Tausig has been tying flies for 25+ years and he said he learns something new every time he sits down at the vise.
You can find Jared on Facebook at Jared Tausig and Instagram @j2tausig
---
Amber & Brendan Toner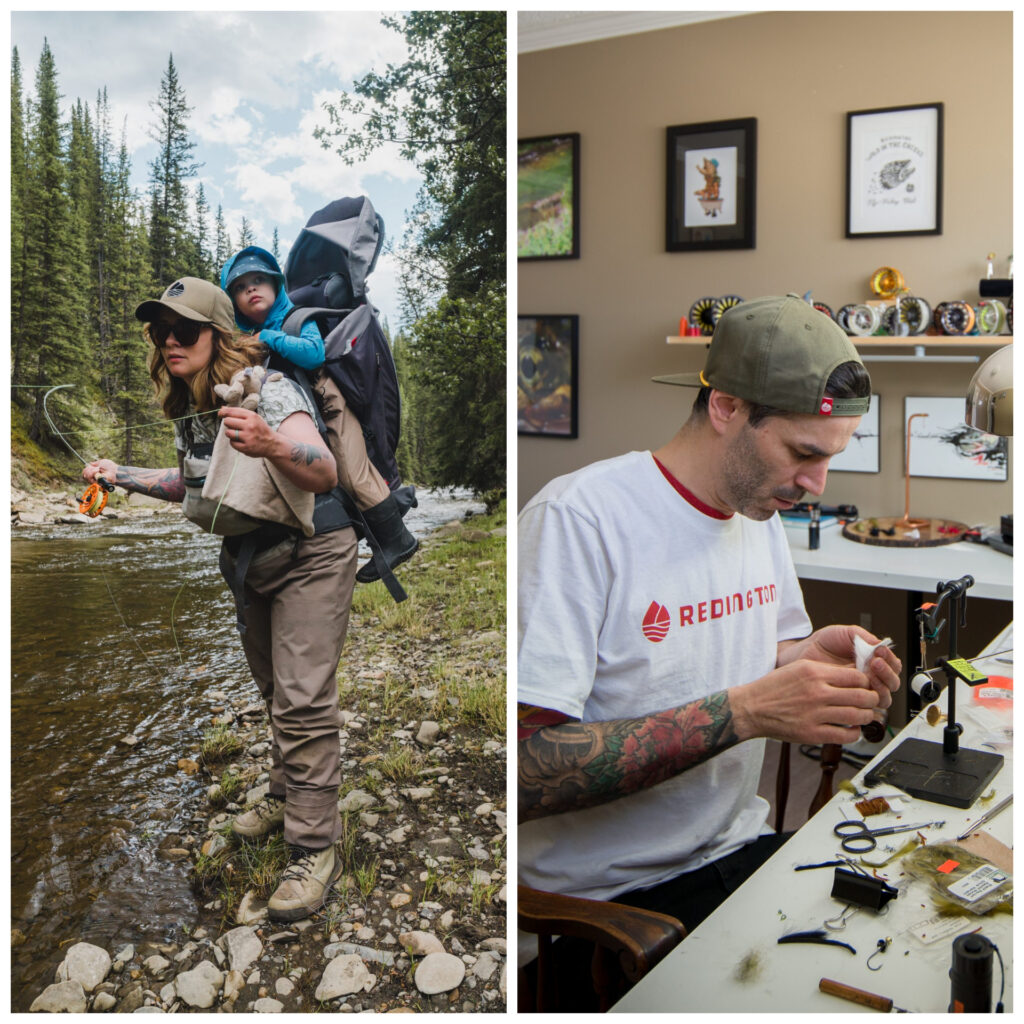 Amber and Brendan Toner are a family of outdoor and fly fishing enthusiasts from Calgary, Alberta. They spend their majority of their time on the river with either a fly rod or camera in hand. They are now sharing their passion for the outdoors with their two boys, Matteo and Lochlan.
You can find Amber and Brendan Toner on Facebook at The Bug Parade and Instagram @thebugparade
---
A.J. Gottschalk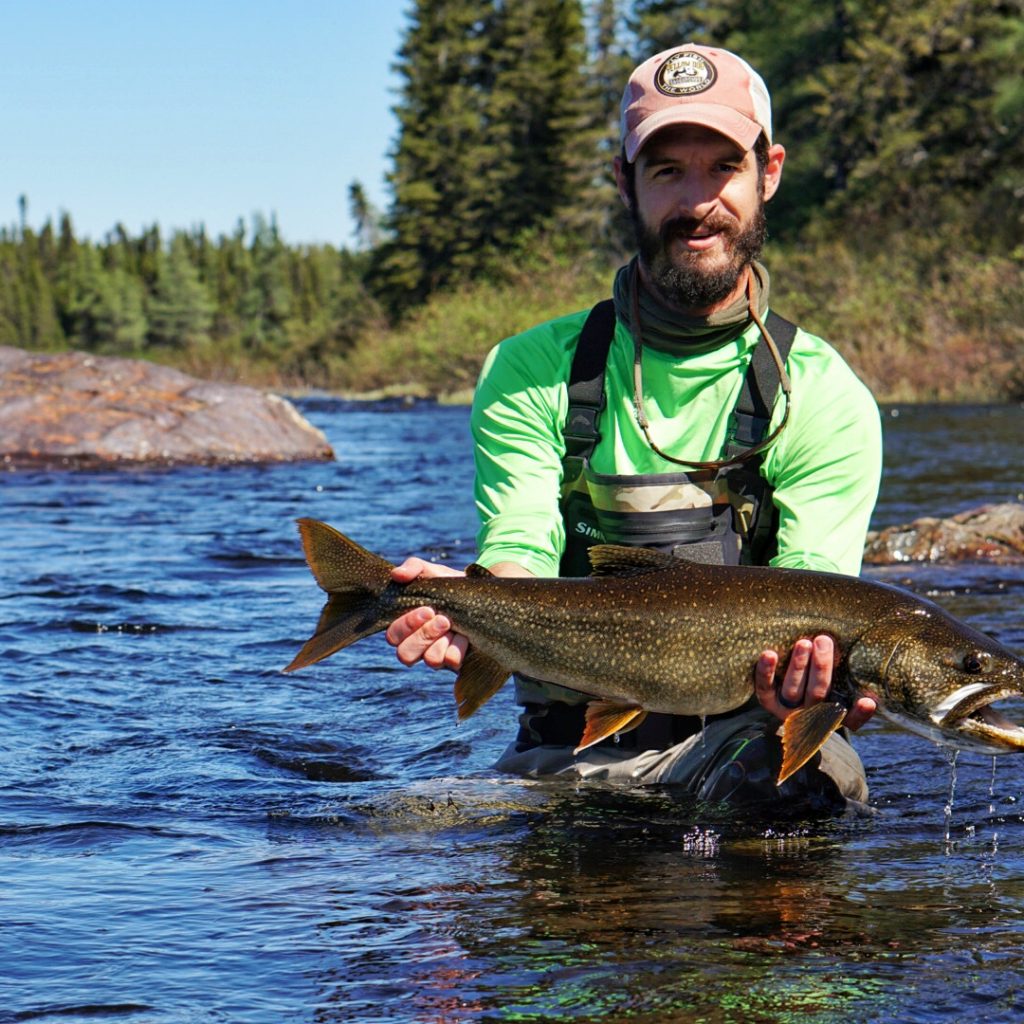 A.J. is creative director for Allen Fly Fishing. He has been tying flies to target a broad range of saltwater and freshwater fish for a decade. He strives to make fly tying as easy and approachable as possible, primarily through video instruction as part of Allen Fly Fishing's #FRIDAYFLYTYING.
You can find A.J. on Instagram @ajgottschalk as well as @allenflyfishing
---
Kelly Galloup
Kelly Galloup started his fly fishing career at the age of 13, tying flies for the local tackle shop. Kelly has over forty nationally recognized fly patterns. He started guiding at the age of 16 and is still guiding to this day some 30 years later.
He owned and operated the Troutsman fly shop in Northern Michigan from 1981 to 2002. In the spring of 2002 he sold the Troutsman and moved to Montana where he bought the Slide Inn lodge on the Madison River.
---
Ed Nicholson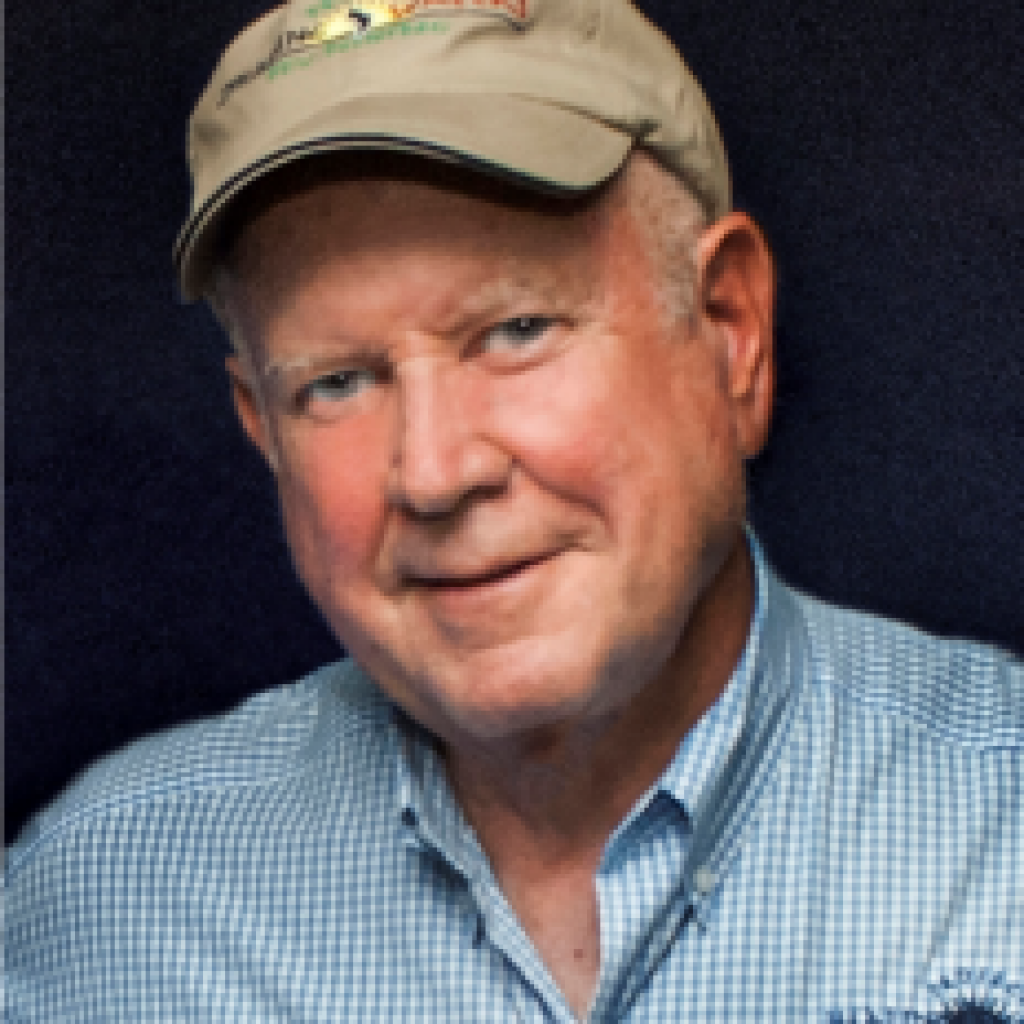 Ed Nicholson is Project Healing Waters Fly Fishing, Inc.'s Founder and President Emeritus.
Ed's own stay in Walter Reed Army Medical Center, in 2005, presented him with a close look at the wounded returning from the conflict in Iraq (and later Afghanistan) and was the genesis for Project Healing Waters Fly Fishing (PHWFF). A desire to offer fly fishing to recovering injured and wounded service members wanting to join him on outings soon (with the help of a great many others) blossomed into a project that now encompasses not only the recovering warriors of Walter Reed, but other disabled veterans in-need, at over 200 programs across the United States. Ed officially retired in March of 2017 but remains passionately involved in PHWFF and committed to helping our disabled veterans and service members enjoy a better life, through participation in fly fishing education and outings and, more importantly, in building lasting mentoring relationships that will follow them as they transition to civilian life.
---
Scott Hunter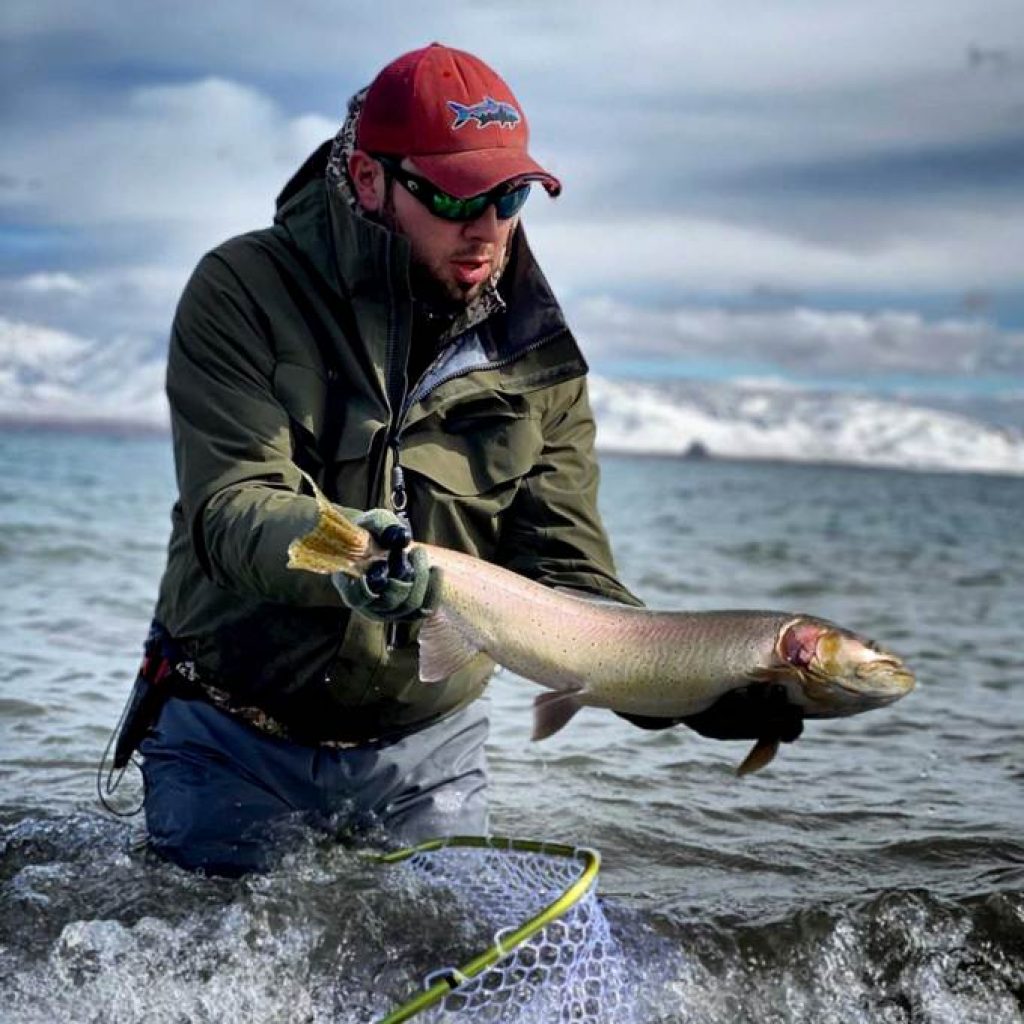 Scott started VEDAVOO in 2009 after graduating from Babson College. Chairman and sole member of the Central Mass Chapter of COWPIE (Committee of Wyoming People in the East), he is rightly accused of never being satisfied with things that work. He is fundamentally committed to making things better, stronger, and simpler. He taught himself to sew in a garage – built packs for 7 years in his basement – and now has the corner office (though he rarely spends time there). Look for him at his sewing station. It's the messy one.
You can find Scott on Facebook at Vedavoo, on Instagram @vedavoogear and on Twitter @Vedavoo
---
Kyle Chanitz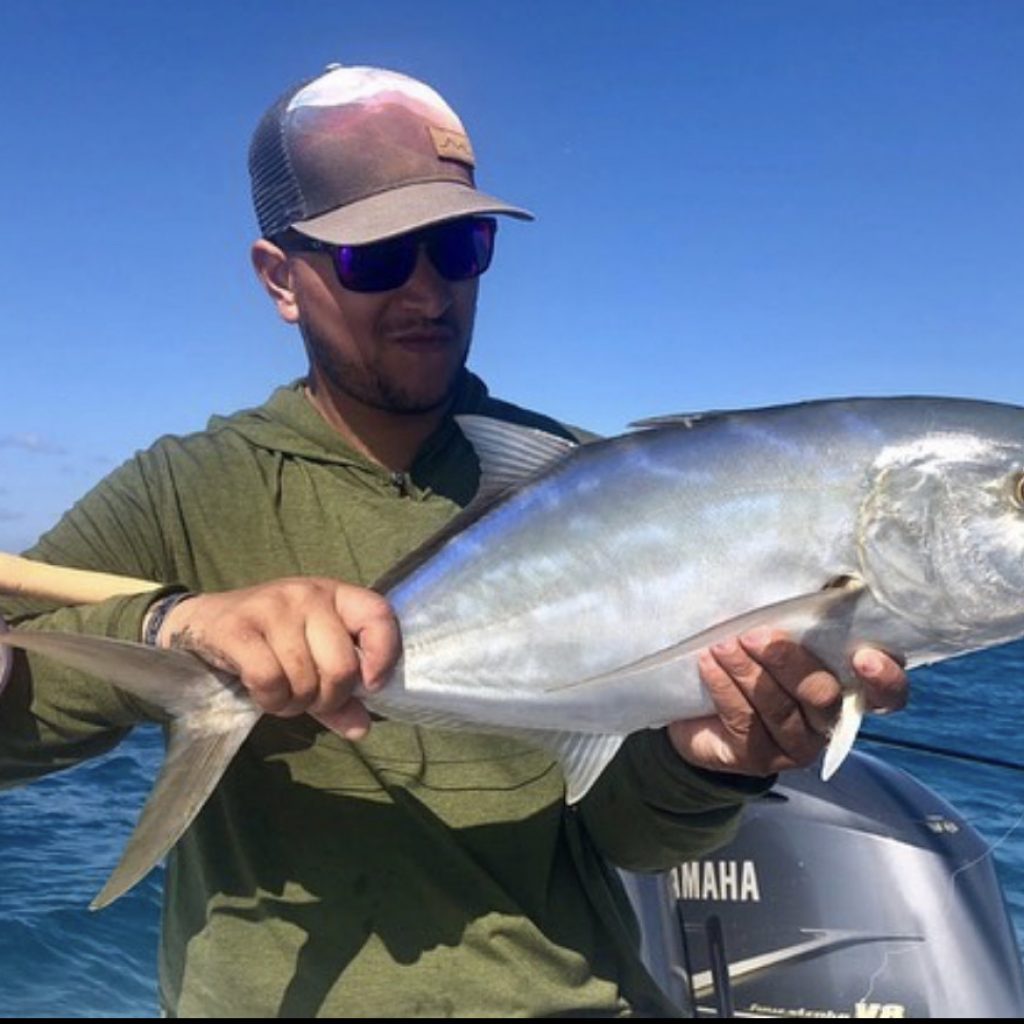 Kyle Chanitz joined the Army in 2006 and honorably served for seven years, including a deployment to Afghanistan. After spending time at the VA Hospital in Salem, Chanitz moved to Roanoke, VA. After moving, Chanitz discovered Project Healing Waters Fly Fishing, Inc. and quickly became addicted to fly-tying.
In March of 2021, Chanitz bought a small farm with his wife of four years, Jessica just outside of Roanoke. Chanitz enjoys living in the mountains and the mindfulness that comes with fishing for small native mountain trout.
You can find Kyle on Instagram @Kyle_Chanitz_Fly_Tying and Facebook at kyle_chanitz_fly_tying
---
Joshua Williams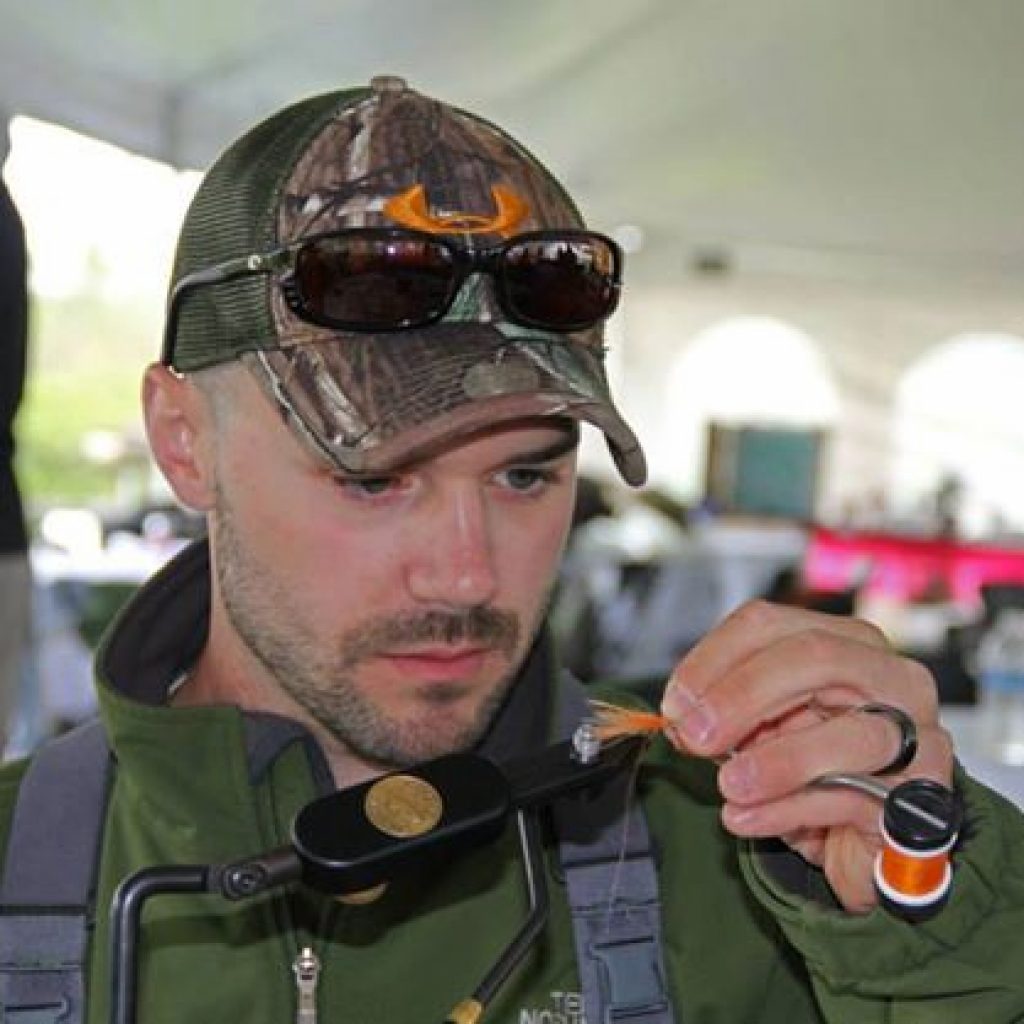 Josh Williams joined the Army right out of high school as an infantry soldier. In 2004, Williams was deployed to Iraq for 13 months and served as an automatic rifleman. In 2006, Williams was riding his motorcycle to guard duty when he found himself in a collision. He broke three bones in his back, shattered his femur and ankle, and lost his right arm just above the elbow. Josh was sent to Walter Reed Army Medical Center once he was stable enough to fly. During his 10 month stay at the hospital he met PHWFF Founder Ed Nicholson where Nicholson introduced him to fly fishing. Williams fell in love with fly fishing after catching his first trout on a fly rod. After medically retiring, Williams returned home to Roanoke, VA and tried fly-tying for the first time and fell in love. Shortly after, Williams started his own company, Dead Drift Flies, tying flies. Later, he added a blog, guiding services, and gear to his company and changed the name to Dead Drift Outfitters. Orvis picked up a fly that Williams originated in 2011 (Josh's White Lightning) and an additional original in 2013 (Josh's Wiggle Hellgrammite). A third was accepted in 2015 (Josh's Reaper Midge). Williams and his wife Lisa have a 10-year-old daughter, Emma Jo, and a 7 year-old-son, Wyatt.
You can find Josh on Instagram @dead_drift_outfitters
---
Brian Trow
Brian Trow is the co-owner of Mossy Creek Fly Fishing. He began fly fishing and tying at the age of 10. He has been teaching and guiding fly fisherman for 15 years. Trow has a passion for restoring the local waters, and is very involved with Trout Unlimited. He has been active with Project Healing Waters Fly Fishing since 2007, and has helped run the Mossy Creek Invitational since 2008. Serving on the national board of trustees for Project Healing Waters Fly Fishing allows him to give back to veterans through our wonderful sport. When he is not busy at the shop, teaching, or guiding, you will find him at home with his wonderful wife and two boys, right on the banks of Mossy Creek.
You can find Brian on Instagram at @mossycreekflyfishing and Facebook at Mossy Creek Fly Fishing
---
Steve Silverio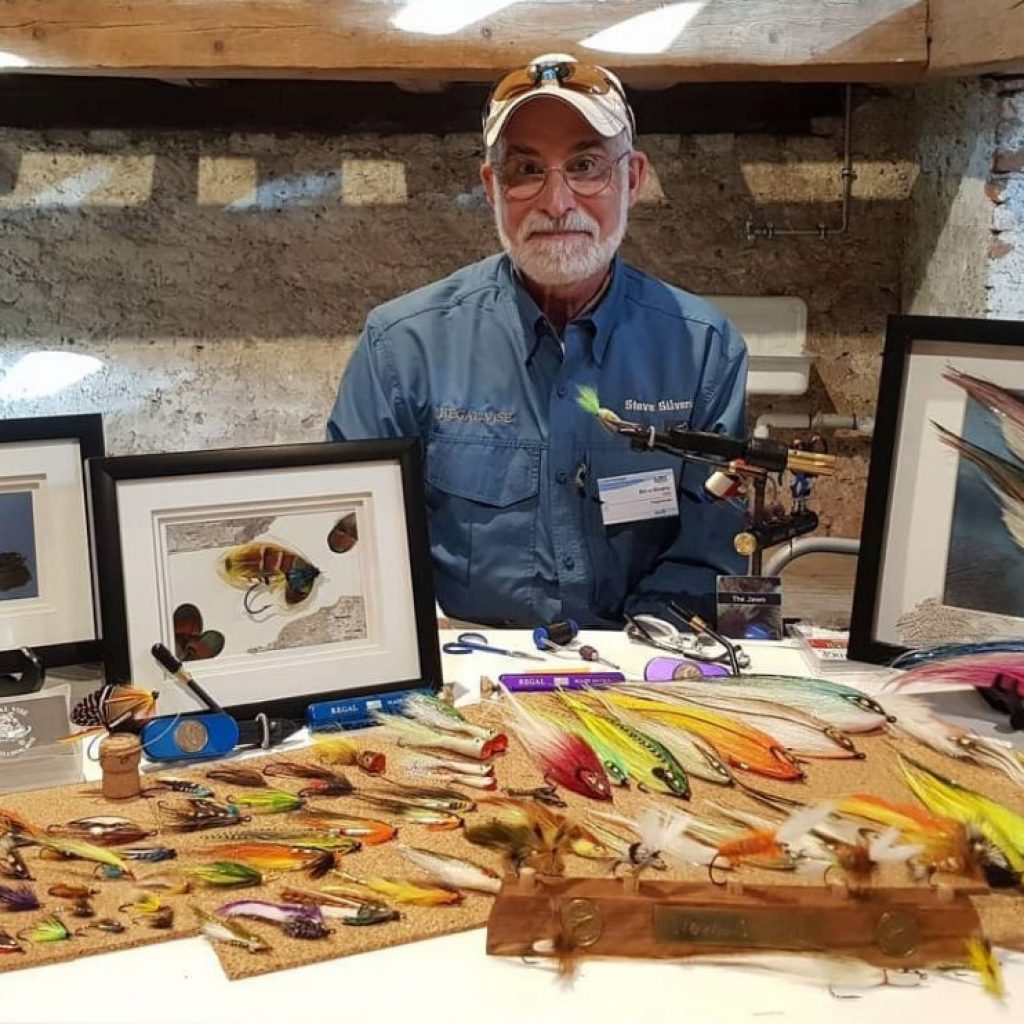 Steve Silverio is a busy man (at the ripe old age of 70, as he himself puts it) and is working on several projects. At Ahrex Hooks, Silverio is helping them to promote Ahrex Hooks in the United States. He was an integral part of the design and release of their HR 418 WD Bomber Hook. Silverio attends fly fairs, teaches fly tying, writes articles, does demonstrations at shops, and also develops new gear for Regal Vises.
You can find out more about Ahrex Hooks by visiting their Instagram @Ahrexhooks
You can find out more about Regal Vise by visiting their Instagram @regal_vise
---
Richard Diamond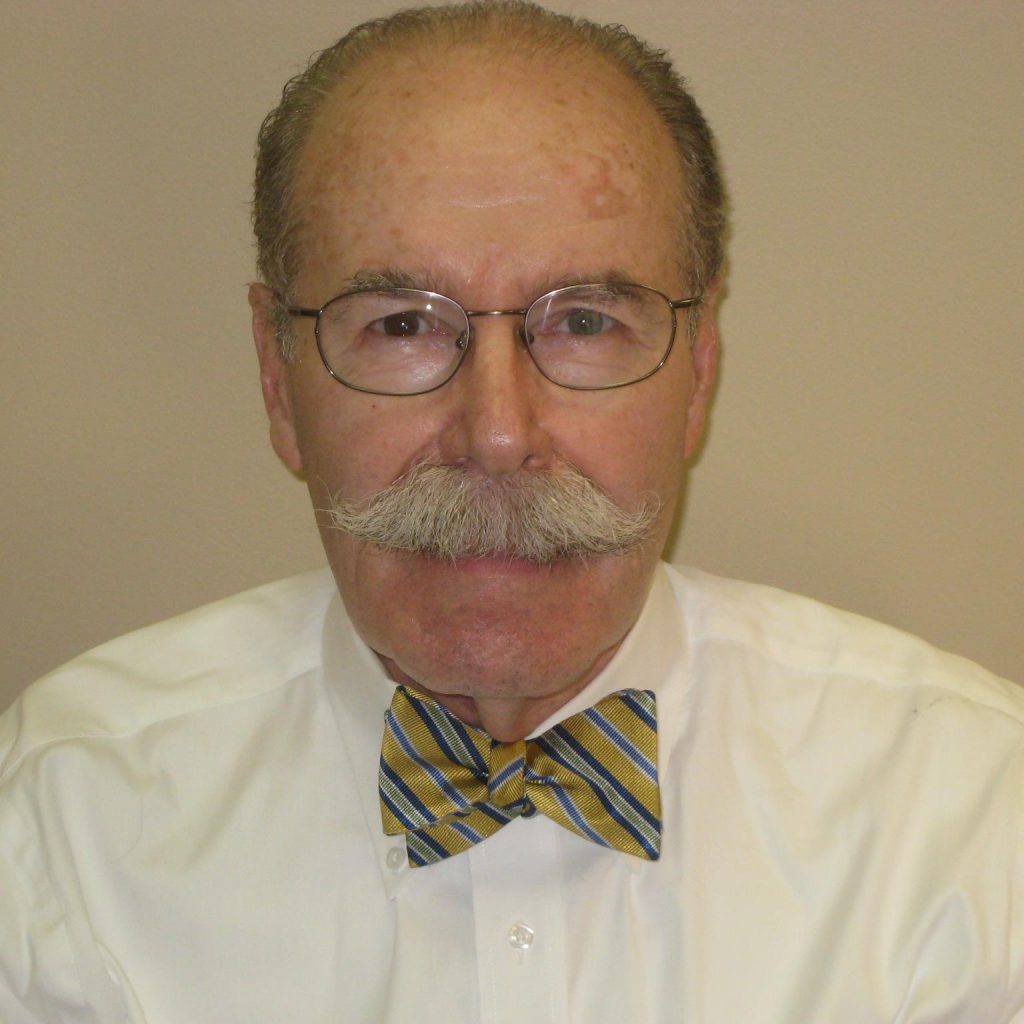 His fishing career has been spread over five decades and has lead to his involvement in a number of conservation and fly-fishing organizations. He is the past President of the North Eastern Council of the Federation of Fly Fishers and continues to serve as a member of the NEC Board. (One of his main duties on the NEC Board is arranging and managing the IFFF booth at six major fly fishing shows in the Council area). He has served on the National Board of FFF for the past four years and as Treasurer of the FFF Foundation for five years. Mr. Diamond is a member and instructor of United Fly Tyers (concentrating on beginners and first time tiers), a member of the Greater Boston Chapter of TU and for many years was on their Board of Directors. He is also a member of The Fly Casters of Boston served as their President from 2004-2006 and for the past nine years he has been on their Board of Governors.
He currently resides in Framingham, MA with his wife Pam, and their 2 chocolate labs, Buster and Charlie.
---
Joe Jackson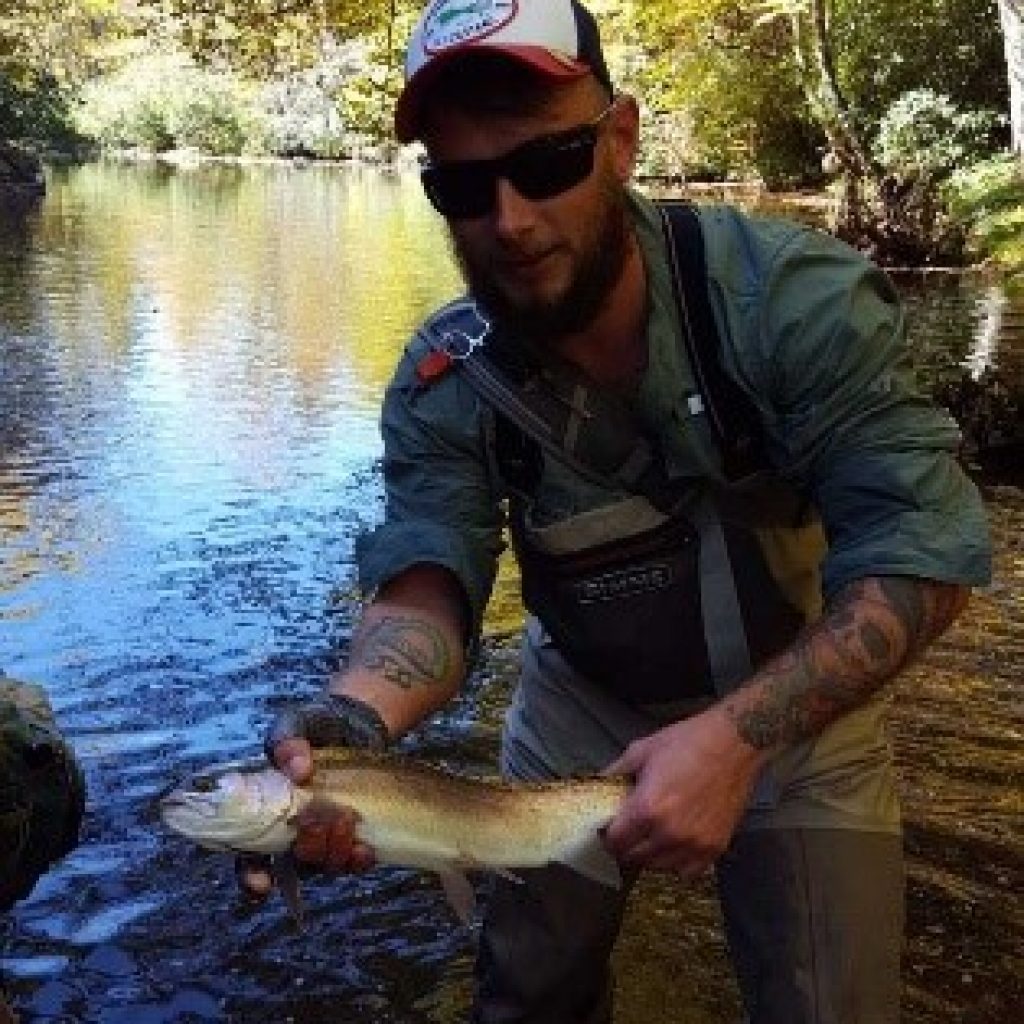 Joe Jackson was raised in a small town in southern Indiana. A love of fishing, hunting and wildlife was instilled in Joe at a young age. During his 14 years enlisted in the U.S. Army he deployed to Afghanistan and Iraq. He found Project Healing Waters Fly Fishing a year after being honorably discharged and his curiosity in fly fishing and tying bloomed into a love and obsession. He started tying in November 2015, placed second in Project Healing Waters National Fly Tying Contest in 2017. Joe received the Everett Drake Fly Tying Award in 2018. Joe ties flies for all warm, cold and salt water species with a focus on Deerhair flies. His realistic art flies like the hummingbird, pheasant, Grinch, Baby Yoda, kingfisher and others have been sent across the globe. Joe currently lives with his wife and 4 children, all of whom share his love of fly fishing/tying. He believes the most important thing anyone in this industry can do is to get kids out on the water and behind a vise.
You can find Joe on Instagram at @sgt.bassfisher
---
Kiki Galvin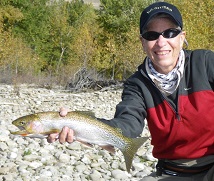 Kiki grew up in Corning, New York, where she learned to fish at the age of five on Keuka Lake, one of the Finger Lakes. Ever since she hooked that first fish, she has carried that thrill and passion in her heart and has tried to share that passion with others. She attended Reel Women Guide School in 2002, and then returned to Northern Virginia, where she has been guiding in waters near and far ever since. Her motto is "Don't be misled when you can be Ms. Guided." Kiki is a former President of Chesapeake Women Anglers, serves presently as Vice President of her Trout Unlimited Chapter in Northern Virginia, and has volunteered for Casting for Recovery since 2001 and for Project Healing Waters since 2007.
---
Lee Barbee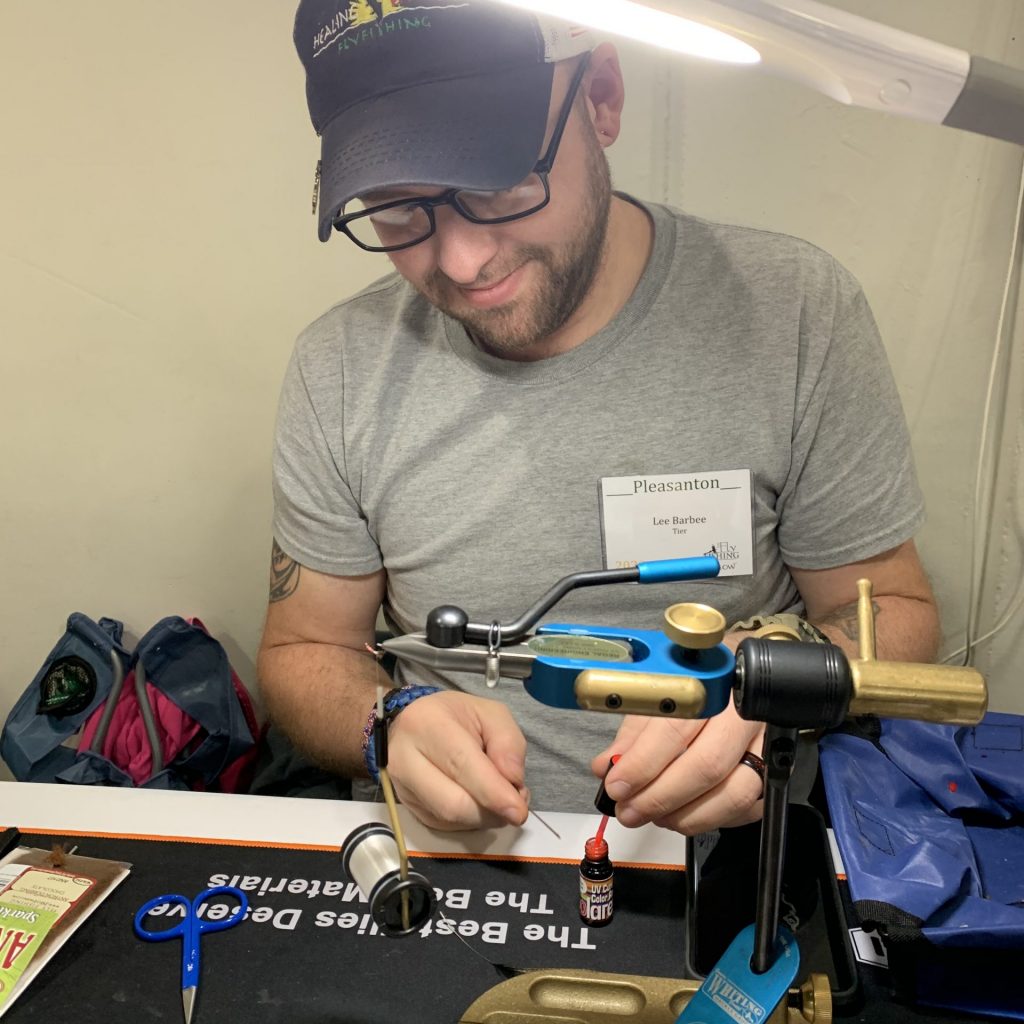 Following his time as a participant with our Walter Reed, MD program, Lee launched Red White and Blue Flies – a Veteran owned and operated company providing quality, hand-tied flies for the everyday fly angler – and moved to California to attend college with the goal of becoming a Physician Assistant and health care provider.
You can find Red White & Blue Flies on Facebook at https://www.facebook.com/redwhiteblueflies/.
---
William Heresniak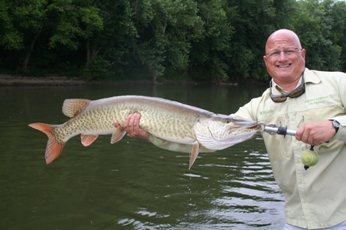 My name is Williams Heresniak and as the owner and sole guide for Eastern Trophies Fly Fishing, I truly love what I do. My background is in Education and Coaching. With that experience, guiding comes naturally to me. My true passion is working with the Veterans of Project Healing Waters. I am proud to say that I was one of the first Volunteers to work with the program back in 2006, I am a Century Club Member and I am proud recipient of the Patriot Award. I am also a full time Elementary Physical Education Teacher in Alexandria, VA and I coach Varsity Field Hockey for TC Williams High School.
Connect with Eastern Trophies Fly Fishing by visiting https://easterntrophies.com/
---
The PHWFF Fly Tying Competition has grown each year since it's inception in 2012 and since that time we have been delighted and astounded to see the remarkable patterns and flies submitted from PHWFF programs across the country.
Join us in celebrating the tremendous talents of all those PHWFF participants who participated this year!
Latest News