By: Bryce A. Benson
USO Naval Support Activity, Bethesda, MD – Annually, Project Healing Waters Fly Fishing, Walter Reed, conduct a rod building seminar to gear up their participants for fishing throughout the Mid-Atlantic corridor.  Lead by Assistant Program Lead Hank Pitcher, ten veteran and active duty service members reamed cork grips, marked the spines on blank rods, and wrapped their guides in a variety of colors. "This is a great way to start the year for us," said Hank who is one of the PHWFF volunteers that attended the rod-building workshop hosted by PacBay in Sequim, Washington in 2018, "our participants become more invested in the program because they will use their own custom rod throughout the upcoming year."
Follow PHWFF Walter Reed on Facebook: https://www.facebook.com/ProjectHealingWatersWalterReed/
Customization starts from the beginning.  Participants choose the rod type and weight and then when it comes to wrapping the guides, they have an array of colors to choose.   While it is common for beginners to wrap the guides in their favorite collegiate colors, Hank has observed veterans wrap the stripes of their Purple Heart or of various campaign medals that they earned during their service.  "This year I picked a 9' 3" 8 weight rod," said Erin Berg who also received the chapter's Participant of the Year. "I plan to use this rod to go after some of the stripers that got away at the "Stars and Stripers event." Last year Erin participated in 21 PHWFF sponsored fishing trips, lead several weekly fly-tying sessions, and represented the program at the Bob Woodruff Foundation's annual Stand Up for Heroes gala in New York City.  She also attended the Southern MD Grand Slam; the Mossy Creek Invitational, and was a PHWFF Ambassador. 
"We like to recognize our volunteers and participants during our annual Rod Building seminar at the USO because it highlights our teams' accomplishment from the previous year. We have amazing people that help out in so many ways, it is the least we can do to say thank you" said Program Lead, Al Warner.  The Volunteer of the Year went to Paul Williams, an active duty Navy Petty Officer First Class assigned to Walter Reed National Military Medical Center, for his support in coordinating fly fishing trips and involvement with assisting participants during weekly fly-tying sessions. As many first-time rod builders were settling in and listening to Hank's instructions, Paul was providing one on one support to ensure that everyone was keeping pace.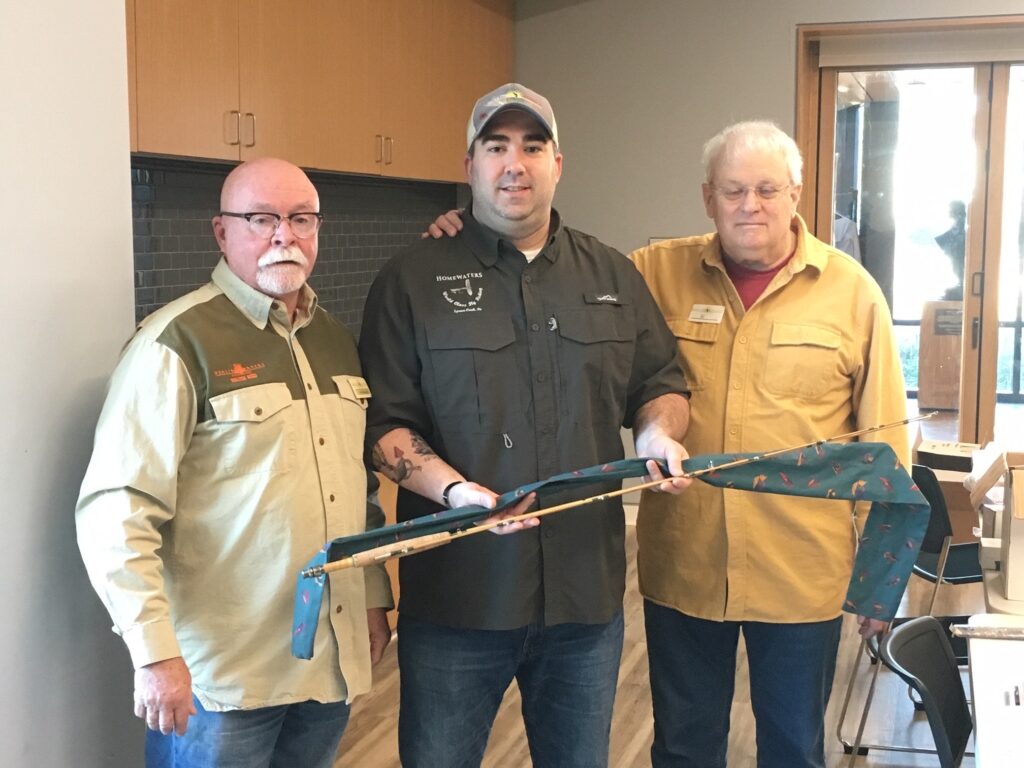 The annual rod building seminar is a national event among all Project Healing Waters Fly Fishing chapters.  Participants who successfully complete their rods are eligible to enter them into the National Competition where they will be judged against other PHWFF participants.  "I have a good feeling that we will send a couple off to nationals this year", said Hank, proudly.